This post is also available in:

Nederlands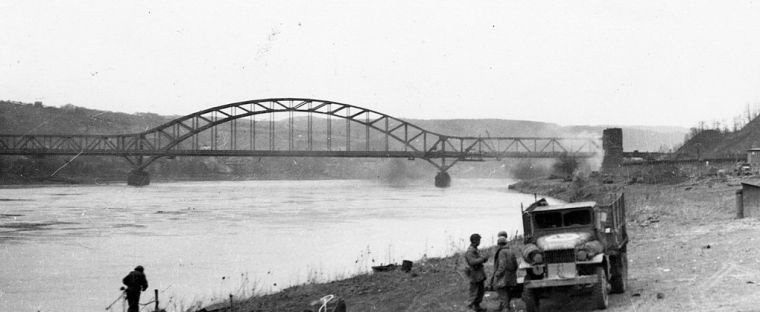 On March 7, 1945, Lieutenant Colonel Leonard Engeman commanded a task force of the US 14th Tank Battalion and the 27th Mechanized Infantry Battalion. This task force was on its way to Remagen, a small town on the Rhine.
Lundendorff Rhine Bridge
Early in the afternoon, scouts from the small task force arrived at the hills above the village. They were surprised by the intact Lundendorff Rhine Bridge. They also saw that German troops were trying to withdraw en masse across the bridge. Engeman reported the situation to his commanders and was ordered to take the village and capture the bridge. Engeman ordered Lieutenant Karl Timmermann to capture the bridge with advanced troops, including some new M26 Pershing tanks. At 3:15 pm, the task force approached the bridge with an increasing sense of urgency.
Shortly after this, German engineers blew up an explosive charge near the western span, damaging it and rendering it temporarily unusable for tanks. Timmermann nevertheless stormed onto the bridge with his infantry. The Germans tried to blow up the central span, but the charges failed to explode.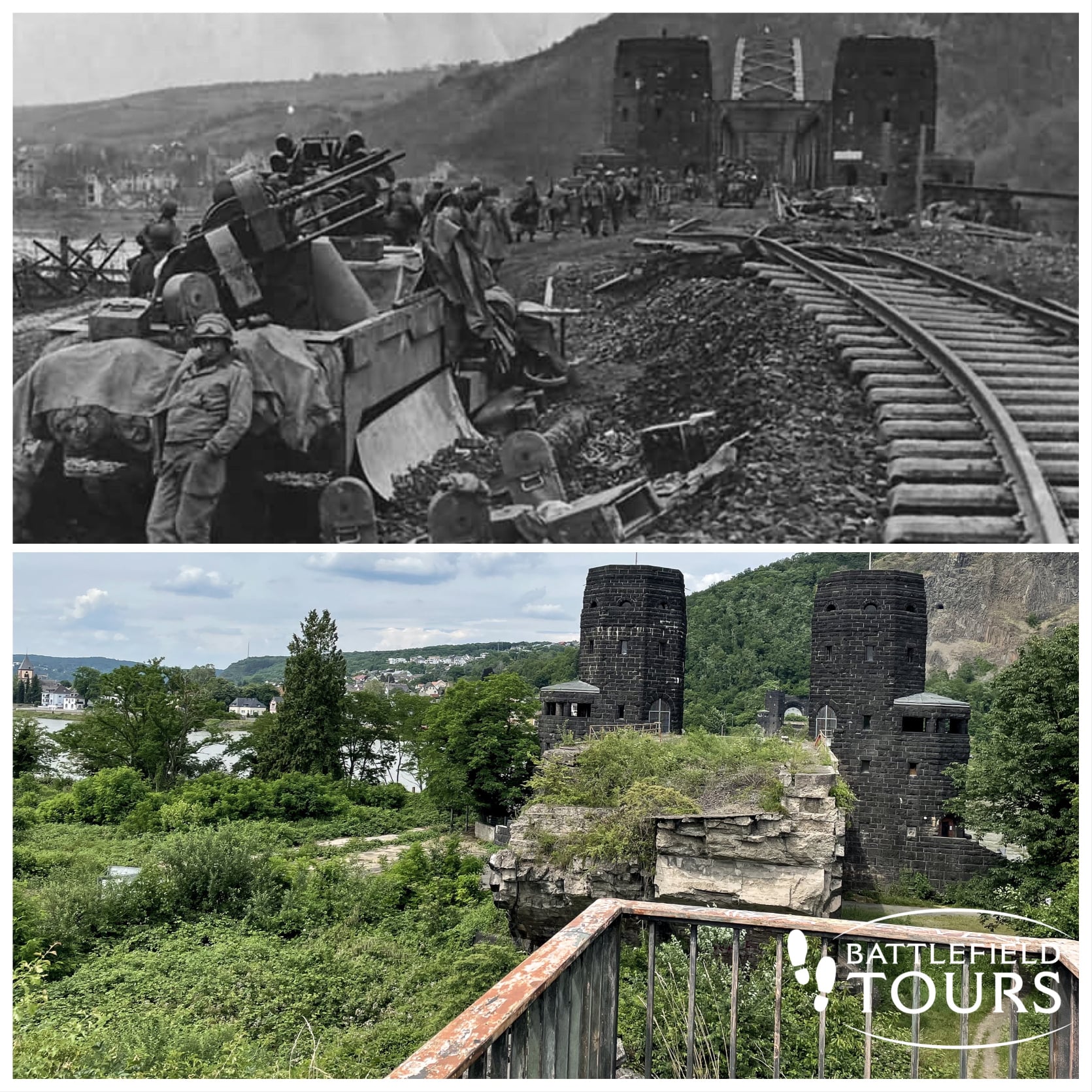 Finally, another explosive charge exploded and the bridge seemed to fly into the air – before coming back down to its original structure. In their haste, the German engineers had misplaced a detonator – and the Russian POWs had built the bridge too well! American troops rushed to the bridge and managed to cut all remaining lines to the explosive charges. The American troops advanced towards the east side of the bridge and began to build a small bridgehead. German attempts to destroy the bridge failed.
The bridge was damaged but remained in use until the weakened structure collapsed on March 17. At that time, 200 American engineers were working on the bridge, 28 engineers were killed, 18 of them have never been found again. In 1980, thanks to the efforts of the local mayor Hans Peter Kuerten, the two towers on the west bank were transformed into a memorial under the name Peace Museum.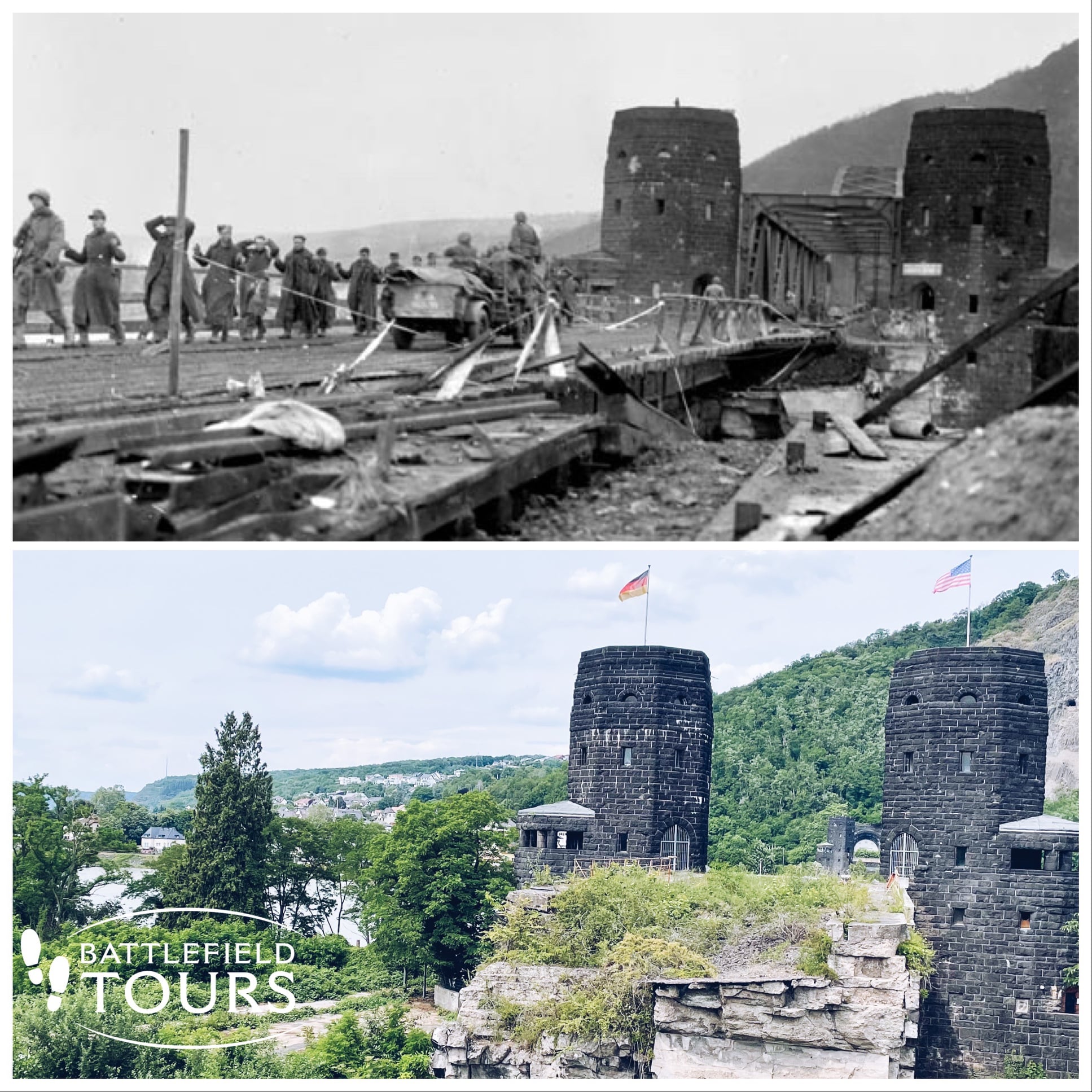 ---

Social Share