This post is also available in:

Nederlands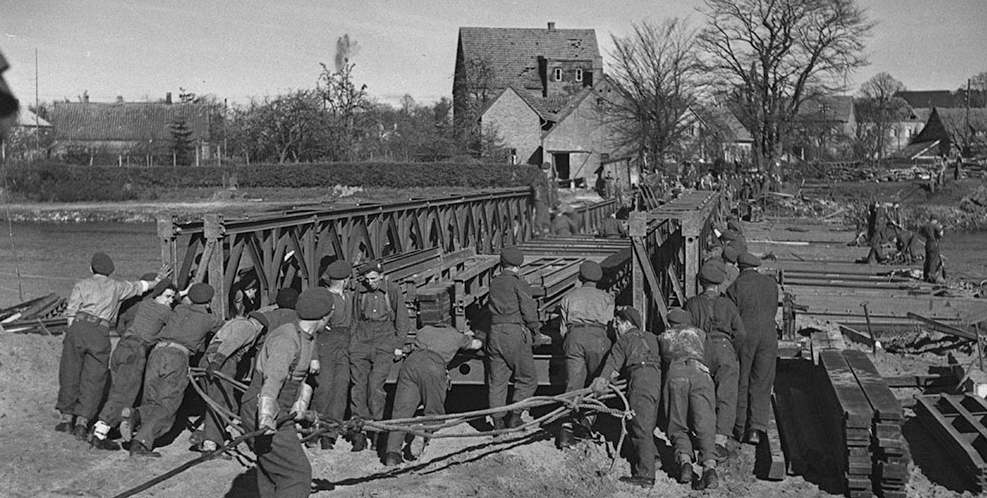 On 6 April 1945, Major General Christopher Vokes's 4th Canadian Armoured Division, begins its thrust into Germany, traveling via Emlichheim, Twist and Rühle and reached the Ems river opposite the German town of Meppen.
The crossing over the Eems river
The east bank of the Ems was held by the Germans and the next day was spent preparing for an assault crossing. On the 8th the Argyll and Sutherland Highlanders of Canada stormed successful across the river. The only casualty of the entire operation was Captain M.S. Smidt, CO Support Company, who was instantly killed by a freak shot while he was standing on the bank of the Ems, supervising the crossing.
After the crossing the companies continued their systematic clearing of the town, capturing 50 Germans, without any casualties. The A-Company found the bridge connecting the two parts of the town blown, they crossed the Dortmund-Ems Canal (Hase) by boat and found the southern part evacuated by the enemy.
Around 18:00 hours the bridge over the Ems was completed and the Tactical HQ moved into the town. In Meppen around 10 – 15 % of its buildings had suffered damage from a Typhoon fighter-bomber raid, that had been carried out before the attack on 7 April 1945. Most of the civilians in Meppen had remained in the town throughout the fighting, and the few that had pulled out soon started coming back after the fighting.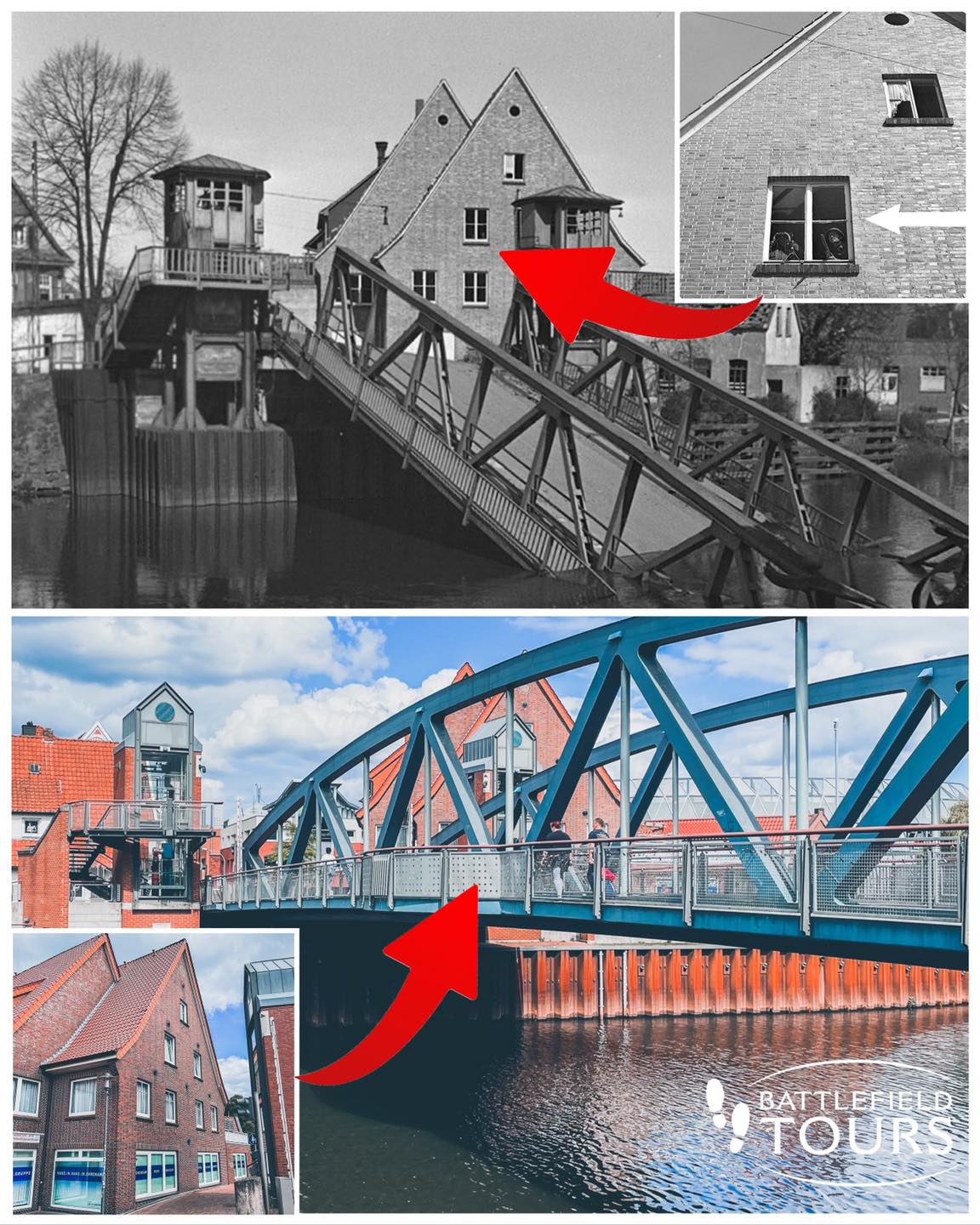 Today a lift bridge spans the Dortmund-Ems Canal, the house behind the bridge still stands and serves as a reference point for this photo. The photo at the top right shows soldiers from the Argyll and Sutherland Highlanders in the same house.
Source: War Diary, Argyll en Sutherland Highlanders of Canada, april 1945. Pictures: Library and Archives Canada, a159162-v8, a159161-v8.
---

---
Social Share