Various commemorations and events around the Battle of the Bulge have been canceled. We don't want to let this momentum pass by and that's why we want to look back on this 76th anniversary together with Battlefield Experience, Bastogne & Ardennes with an online livestream.
---
Program Wednesday February 9, 2020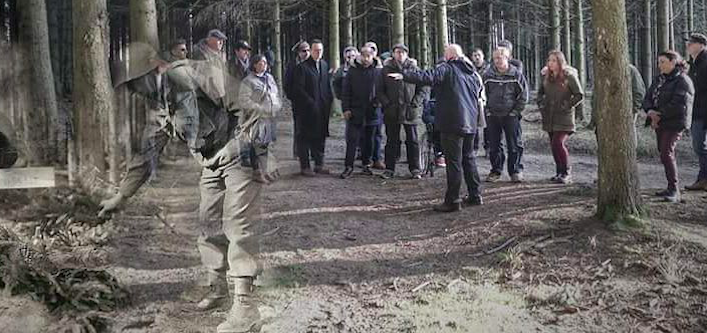 8:00 – 8:30 PM UTC + 1: Presentation Battle of the Bulge part 2 by historian Reg Jans
Historian and guide Reg Jans is an enthusiastic Belgian guide whose grandfather was injured during the Second World War. After his death, Reg decided to delve into the history of the Battle of the Bulge. He main interest is the battle of Bastogne. Today he offers a large number of guided tours through his website. During this online presentation, he will take you to the last phase of the Battle of the Bulge in December 1944 and January 1945. His impressive tours can be booked through his website.
8:30 PM – 9:00 PM UTC + 1: Interview with World War II veteran Harry F. Miller.
Harry F. Miller enlisted in the U.S.Army at the age of 15 and soon found himself part of the 740th tank battalion attached to the 82nd Airborne Division. On December 16, 1944 the Germans began what we call today "The Battle of the Bulge." Harry's battalion proceeded to Sprimont, Belgium, where tanks would be issued. So after piecing together three M4 Sherman tanks and an M-36 Tank Destroyer, they were off to Stoumont, Belgium to attack the Germans. "Everyone was scared," Harry remembered. "Their eyes were bugged out." And it was inside one of those tanks that Private Miller, on the job for all of one month, passed heavy 105mm shells to a gunner. Click here to hear the full story of Harry F. Miller.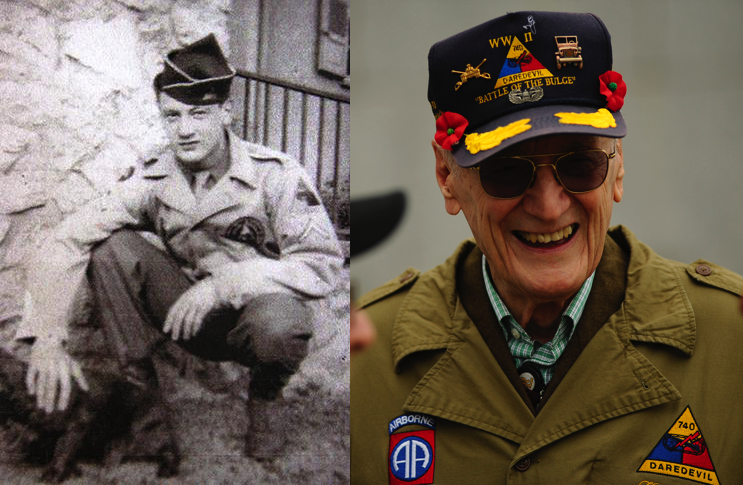 09:00 PM – 09:15 PM UTC + 1: The Moestroff "Festa bridge Memorial" by Roland Gaul
On January 18, 2020 a bridge in Moestroff was named "Vincent Festa", this in honor and remembrance of a young Private First class of the 8th Infantry Regiment (4th Infantry Division) killed shortly after the crossing. During this live stream, guide Roland Gaul will tell more about Private First class Vincent J. Festa and General Patton's 3rd Army's counterattack on the southern shoulder of the "Bulge" in very difficult climatic conditions.
9:15 PM – 9:45 PM UTC + 1: Interview with World War II veteran Chet Rohn
Chet Rohn was a machine gunner on a 1/2 track in the 11th Armor Division of General Patton's Third Army. He was part of the division that came to the relief of the 101st Airborne Division and other units in the Battle of the Bulge. Mr. Rohn, then a twenty-year old soldier, said that it was the coldest weather he had experienced. He was in a foxhole by himself and was ordered not to shoot unless attacked so he would not reveal his position. Click here to hear the full story of Chet Rohn.
9:45 PM – 10:15 PM UTC + 1: Interview with Andrew Biggio about the Rifle: Combat Stories from America's Last WWII Veterans
It began when Andrew Biggio bought a 1945 M1 Garand Rifle, the most common rifle used in WWII, to honor his great uncle, a U.S. Army soldier who died on the hills of the Italian countryside. When Biggio showed the gun to his neighbor, WWII veteran Corporal Joseph Drago, it unlocked memories Drago had kept unspoken for 50 years. On the spur of the moment, Biggio asked Drago to sign the rifle. Thus began this Marine's mission to find as many WWII veterans as he could, get their signatures on the rifle, and document their stories. For two years, Biggio traveled across the country to interview America's last-living WWII veterans. Order Andrew Biggio's book 'The Rifle' here.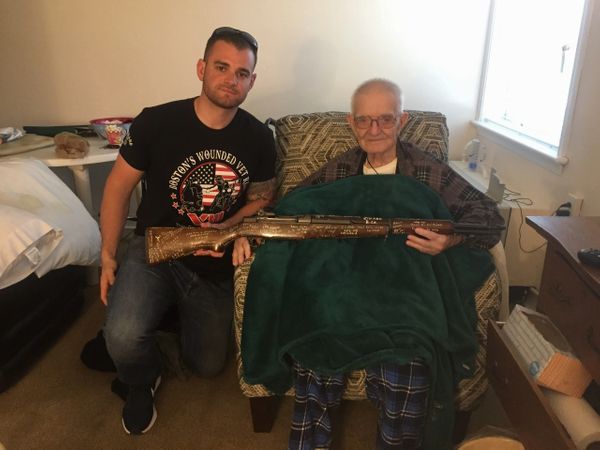 ---
---

Delen