"I cherish the memory of a question my grandson asked me the other day, when he said: 'Grandpa, were you a hero in the war?' Grandpa said, "No. But I served in a company of heroes." – Dick Winters, Band of Brothers
[Quoting from a letter Mike Ranney wrote to him]
---
Program Wednesday March 17, 2021
On Sunday the 9th of September 2001, HBO aired the first two episodes of Band of Brothers. This World War II miniseries produced by Tom Hanks and Steven Spielberg that dramatizes the real-life 506th Parachute Infantry Regiment's "Easy" Company during World War II. Production costs totaled at about $12.5 million per episode, which made it the most expensive TV miniseries ever created at the time and would go on to be regarded as one of the greatest television series ever created, noted for its powerful recreation of some of the most iconic battlefields of World War II. During this amazing live show we will interview family members of the veterans of the Easy Company and actors of the series. Reg Jans will start the live show with a short presentation about the Easy Company in Bastogne.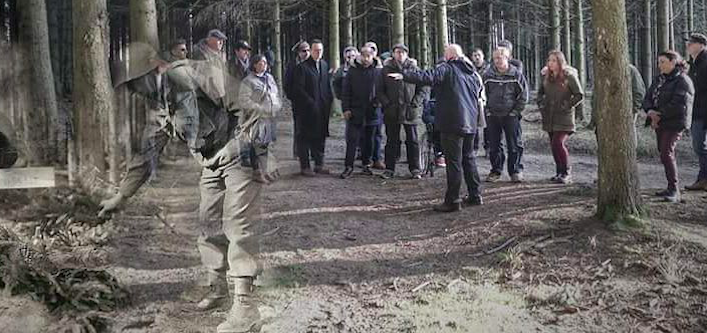 8:00 – 8:30 PM UTC + 1: Presentation Easy company during the Battle of the Bulge (Bastogne)
Historian and guide Reg Jans is an enthusiastic Belgian guide whose grandfather was injured during the Second World War. After his death, Reg decided to delve into the history of the Battle of the Bulge. He main interest is the battle of Bastogne. Today he offers a large number of guided tours through his website. During this online presentation, he will take you to the story of the easy company during the Battle of the Bulge in December 1944 and January 1945. His impressive tours can be booked through his website.
8:30 PM – 9:00 PM UTC + 1: George Luz Jr. and Chris Langlois (Interview about their father and grandfather)
Guest George Luz, Jr. shares stories about his father, George Luz, who was a paratrooper with the Easy Company, 506th Parachute Infantry Regiment.  Author Chris Langlois, is the grandson of 506th Easy Medic "Doc" Roe. He has captured the story of Easy Company in a book called; 'How Easy Company Became a Band of Brothers'. This illustrated story book will immerse students and adults alike in the stories of ordinary men who courageously volunteered to join the elite paratroopers. We will discuss the experiences of the men of Easy Company who fought with them during WWII, and the training, toil, camaraderie and sacrifices of this storied unit that was immortalized by Stephen E. Ambrose in his best-selling book, Band of Brothers.
---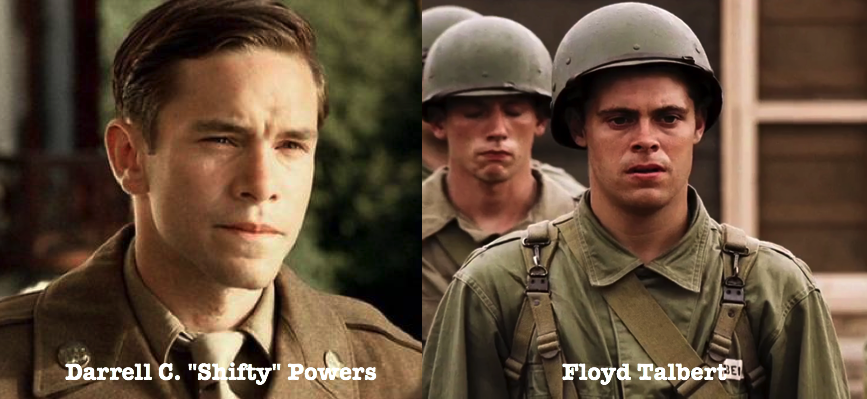 09:00 PM – 09:30 PM UTC + 1: Interview with Peter Youngblood Hills (Sgt. Darrell "Shifty" Powers) and Matthew Leitch (Floyd Talbert)
Staff Sergeant Darrell C. "Shifty" Powers was played by Peter Youngblood Hills, and Staff Sergeant Floyd M. Talbert was played by Matthew Leitch. During this live stream we will discuss the experiences filming the series and how the actors look back on the entire Band of Brothers series. Some more secret guests will join. We will update the program regularly.
---
---

Delen